Välkommen att kika in i min nya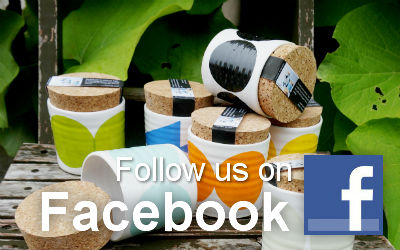 Jag har alltid varit road av att forma saker. Med tiden har jag fastnat för lera. Det passar mig bra. Det är något med möjligheten att kunna göra om och ändra som jag gillar. Numera så arbetar jag med formgivning. Både praktiskt i lera, men också skissande och ritande produkter. Jag älskar mitt jobb och är otroligt glad att kunna arbeta med det jag gör.
Mitt eget företaget startade jag 1997.

Atelje och verkstad har jag intill min bostad i Skövde. All keramiktillverkning och formgivning sker här. Har också en mindre butik i fronten på verkstaden. Kom gärna och gör ett besök.
VÄLKOMMEN!

Camilla Engdahl
Utbildning :
Helsjöns folkhögskola - estetisk inriktning 1987-1989 Capellagården - keramik 1989-1991 Högskolan för design och konsthantverk - Inredningsarkitektur 1991-1996
---
I work as a ceramic artist in my own studio in central Sweden / Skövde.
Most of my work are made by hand here. Thrown on the wheel. Sometimes casted.
I use decals to bring caracter and personality to my ceramic.
Practical ceramic I like a lot! Cups and bowls for everyday use is great fun to
work with and a challenging task. I get a lot of inspiration from The 50s 60s and 70s great
expressions and beautiful bould patterns.
Lately Ive also worked with different pots, containers and ended up with pieces that do not
have the main purpose to be practical. A new way for me...and so interesting and fun!
I keep working with what I love the most!
script type="text/javascript">
var gaJsHost = (("https:" == document.location.protocol) ? "https://ssl." : "http://www.");
document.write(unescape("%3Cscript src=''" + gaJsHost + "google-analytics.com/ga.js'' type=''text/javascript''%3E%3C/script%3E"));
</script>
<script type="text/javascript">
try {
var pageTracker = _gat._getTracker("UA-7801708-1");
pageTracker._trackPageview();
} catch(err) {}</script>
This a picture from FORMEX in january! My bowls with rounds or arrows, here at an exibition in the entrence-area!!
Photo: Innometsa/nordic design
THE FAMILY - this is a family of pots. DADDY with his buttoned coat, MUMMY dressed in her golden and pink outfit today and the children TOM and ROSA. They are possible to fill up with things and sweets offcause, but mostly they are here to make you happy! THE FAMILY also has a pet...but is he a dog? Maybe a tame fox. We dont know, but we love him just as he is!!
foto: NUNCinredning
TEA / tekopp i 3 mönster för Sagaform höst 2010
BLOSSOM/ tekanna för Sagaform våren 2011
Nu visar jag stolt upp mina BLOMkrukor och PIPPIburkar. Följ med dom på www.fromsthlm.com och se hur fint dom gör sig i USA!
Foto and text: fromsthlm

Camilla's work is marked by whimsy, play, and functionality.
From her workshop located in the central Sweden town of Skövde, Camilla creates beautiful things meant to be looked at, loved, and used. Her specialty is ceramics.
The bright colors and bold patterns found in old magazines and fabrics from the 1970's provide a lot of inspiration, but designing something new doesn't always come easy.
Camilla started work on the Ärla bird pots over two years ago.
"I'd had the idea for a pot for some time and tried different designs for it. Eventually I put the whole thing on hold – I didn't feel I'd managed to get it right."
"When I resumed work on it I spotted the bird-like shapes in the design, and regardless of what else I tried, they all ended up looking like birds! I guess my other shapes will have to wait…"
The "Blom" flower pots were inspired by a 1970's design Camilla came across in a book chronicling the history of plastic products in the 20th century. The petal shape stuck with her.
"I love how the flower pots are so obvious. There's no question what the design is about!"
Foto: Fromsthlm
Burkarna här ovan "FAMILJEN" är drejade och dekorerade för hand...förstås, liksom allt annat jag gör! Mest är dom tänkta att glädjas åt, men göm gärna små kära ting eller kanske godis i dom!
Foto: FromSthlm
PRICKmuggarna finns som riktigt stora, ca 4-5 dl, och som något mindre, ca 3 dl och som kaffemugg ca 2 dl!
Nedan syns en stor pil/rundel-kruka som funkar så väldigt bra till mina stora redskap i köket!